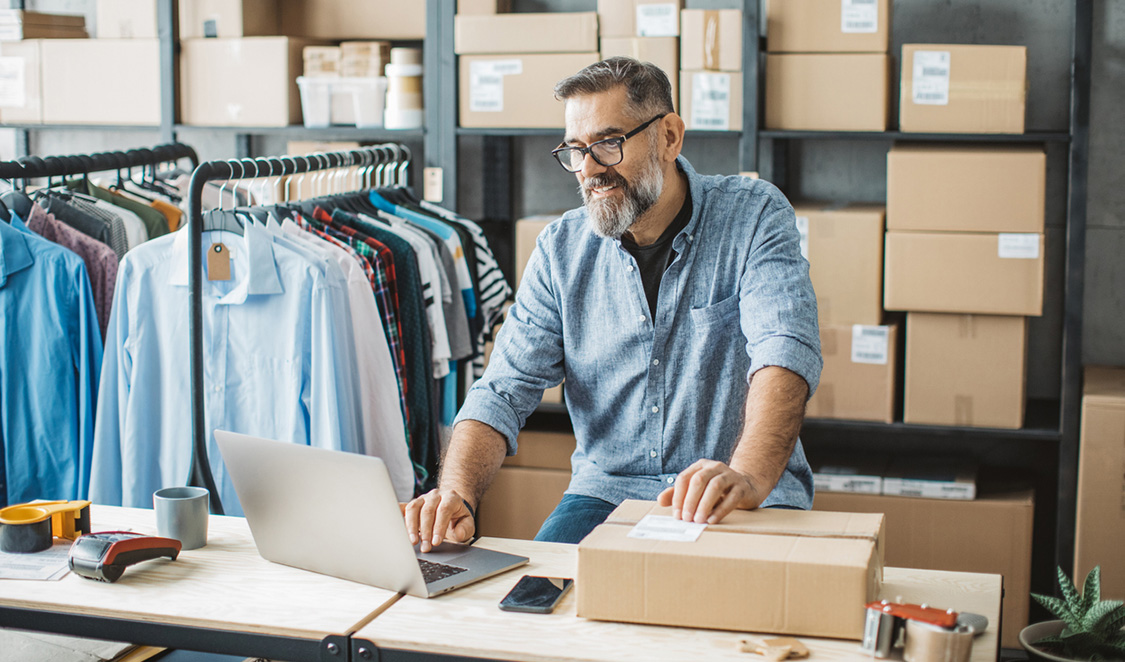 Your Amazon FBA Consultant
Your business can access one of the world's most dynamic fulfilment networks. Let Amazon handle all shipping, including returns and refunds, as well as product warehousing in Amazon's warehouses, picking and packing, and more.
As your Amazon FBA consultant, we show you how. While Fulfillment by Amazon offers a lot, it's not a guaranteed solution for every seller. How can you determine what's right for your business? machete.systems is here to guide to and help you make the right choice.
Leverage Amazon FBA for Online Sales Success
As your Amazon FBA consultant, we make sure you and your customers gain full advantage of the benefits of using the Amazon FBA service, while managing the potential pitfalls so you don't have to.
Effortless Shipping and Logistics
Warehousing and order shipment. We make sure you are fully stocked, and Amazon does all the work for you.
Return Management
FBA handles returns and refunds because they are considered part of the fulfilment process. No more return shipping issues for your staff to manage.
Hassle Free Customer Service Management
Amazon handles customer service - we step in where required and monitor all correspondence with customers.
Omnichannel Fulfilment
Did you know that you can access Amazon Multi-Channel Fulfilment to enable order shipping from your other e-commerce channels? We show you how.
Leverage FBA to Test International Expansion
Test your expansion into overseas markets without the need to set up a physical presence.
Using FBA in other markets, Amazon warehouses everything and then processes all of the orders as they come in. As long as you maximise traffic to your Amazon product pages and make sure Amazon stays stocked with your products, the rest is done for you.
+

Amazon vs Manufacturer Barcodes

We advise on the why & when you should consider which barcodes are used

This program exists to completely block counterfeit products. But it can be used for so much more. Let machete.systems advise how to get the most of this and other similar Amazon programs.

+

MCF (Multi-Channel Fulfilment)

Did you know that you can also used FBA to fulfil orders from your own website?

Your inventory levels at FBA need to be closely monitored to avoid costly fees.