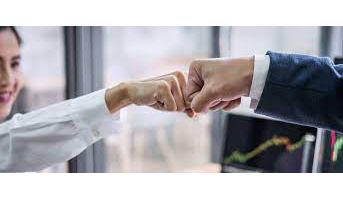 Global retail specialist Smollan, representing some of the world's most loved FMCG and commerce brands have made a significant investment in machete.systems – a leading Amazon consultant and E-Enabler that helps brands thrive on Amazon.
Following Smollan's investment in eComplete last year, a leading ecommerce solutions provider in South Africa, this second investment in the digital commerce arena with machete.systems speaks to Smollan's vision to be their client's preferred service provider for ecommerce marketplaces, D2C and B2B. Building through investment a global cluster of digital commerce capabilities – in this instance within a specific digital commerce solution and geographic presence.
Mike Smollan, Chief Growth and Innovation Officer Smollan said, "We are investing in businesses and founders that are leaders in their respective fields. That's why, we are so delighted to be partnering with machete.systems , as we see exponential opportunities coupled with cross-pollination capabilities, shared expertise, and thought leadership across the network."
machete.systems, a full-service Amazon Agency, hails out of Australia and is a specialist in managing brands on Amazon. Providing much needed insight and support when navigating the vendor pathway to avoid poor sales for the category, such as diluted data reporting, thinning margins, poorly optimized content and brand messaging, and underperforming and expensive advertising. machete.systems , with their years of experience in understanding Amazon's processes, algorithms, Terms of Service and advanced success strategies, gives brands control and protection, setting them up for success.
Amazon, currently the fastest growing ecommerce marketplace in Australia growing at >50%, with continued investment has committed to more than $5.3Billion since inception. This is in stark contrast to the declining sales and loss-making results for some online pure plays. Amazon are investing for the long-term, evident in its distribution centre infrastructure and marketing investment.
machete.systems Founders Tim Shelton and Rob Beraldo, with decades of retail experience having developed and grown their own brands globally on Amazon, decided to join forces in 2019 to offer their Amazon knowledge and skills to make sure brands are correctly represented on this global platform.
With the combined wealth of global ecommerce and retail experience between Smollan and machete.systems, this dynamic partnership is set to drive online marketplace success for retailers and brands.
"Partnering with Smollan is an obvious opportunity to bring our deep knowledge base of Amazon globally and provide reliable, scalable systems to ensure brands optimise their Amazon experience," said Shelton. "It's really exciting to be able to work with Smollan as together we provide a world class solution leveraging capabilities for brands and businesses, not only in Australia, but for Amazon markets around the globe."
Smollan
A global business that connects people, brands, and opportunities in 72 countries with over 80 000 feet on the ground helping brands sell and market better to unlock growth at the point of purchase. Smollan builds global partnerships based on expertise and excellence, trusted with clients' brands where it counts, as the face of the consumer – working to translate brand and sales strategy, into retail strategy and execution across channels and categories. They create growth and transforms lives by building a diverse, inclusive, and sustainable business, powered by people who are passionate about creating these opportunities. Not only measured in economic returns, but in the people they impact and the path to purpose approach they take towards the Earth's resources.
machete.systems
Australian company machete.systems was established as a direct result of observing how household brands were poorly represented on Amazon. As a full-service Amazon agency using industry-leading knowledge of Amazon's algorithms and search behaviour, they work to allow brand owners to take control of their presence on the platform to protect their most valuable asset. machete.systems navigates the Amazon jungle of behalf of clients and makes sure brands are presented the way they want customers to see them. Releasing their people to do what they do best – produce, market, and sell products.