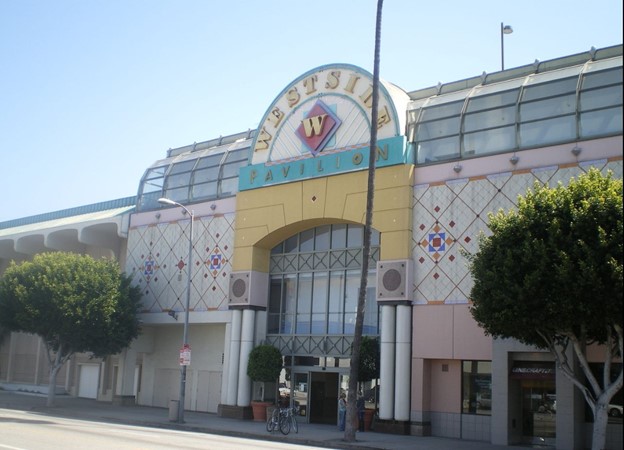 Since about 2011 there has been a steady stream of investors abandoning the traditional concept of the shopping mall. Changes in consumer shopping habits has meant that Shopping Centres  (or Malls in USA parlance),  once suburban lifestyle's epicentre,  are transforming slowly due to specialty retail bankruptcies.
And COVID-19 has sped everything up. As lockdowns impose movement restrictions, foot traffic in malls plummeted. E-commerce remained to be the only viable way of meeting consumer demand.
By the end of 2021, a large number of mall-based department stores are expected to close down. But savvy landlords are repurposing their spaces to help maintain rental income in these turbulent times. Some interesting examples we discovered are:
1.      Office space
Most office real estate desires square footage that provides ample parking and a blank canvas. And malls offer precisely that. Some companies are trying to maximize the positioning of shopping centres within a community to centralize various organizations.
The year 2019 saw Google agreeing to lease Westside Pavilion in Los Angeles to house its office campus, the One Westside. And Hudson's Bay is planning to convert the Lord & Taylor store at the King of Prussia Mall into office space.
By converting a portion of the mall into co-working and office spaces, landlords and remaining stores hope to attract foot traffic to restaurants and stores in the same location.
2.      Warehouses
The intensifying pandemic-induced trend in e-commerce has led to increased demand for retail fulfilment. This factor, coupled with the dwindling foot traffic, has forced some malls to transform their spaces into warehouses to accommodate online operations.
At the tail-end of 2020, Walmart announced that several stores would act as local fulfilment centres. They plan to add or build modular warehouses within these stores.
By converting department stores into warehousing operations, owners hope to reduce the cost per square foot. They also take advantage of the dense population and faster delivery since former mall spaces tend to be in densely populated urban areas.
3.      Churches
The Lakes Church in Lakeland, Florida, bought a whole mall in the late 1990s. Recent years have witnessed this trend gaining momentum due to the cost advantages and central locations of mall real estate.
Several churches have converted malls into their new spiritual and physical homes, with some claiming the whole building while others have claimed only sections. Christ Fellowship Church is one of these mall invaders. According to the congregation's executive director, David Lonsberry, distressed commercial real estate provides many opportunities in terms of location and efficiencies in costs. Churches also need vast parking lots empty on a Sunday and Malls provide the ideal building in many ways.
4.      COVID-19 Medical Spaces and Vaccination Sites

Empty departmental stores and malls may be a perfect answer to the increasing need for centralized spaces for COVID-19 vaccinations. For instance, the University mall in Tampa, Florida, and Sears at Livingstone mall in Livingston, New Jersey, are now spots where locals can get their vaccination.
Apart from temporary clinics, healthcare providers are considering retail centres as possible places for their services. Oncology, specialty care, and primary care are all realizing success in retail centres.
5.      Headquarters

Some companies are claiming part or the entire mall for their headquarters. This year, the blockbuster game Fortnite's operator Epic Games purchased Cary Towne Centre in Cary, North Carolina. By 2024, the entire mall will be transformed to its campus if things go well.
Tons of parking and extensive square footage are things that make mall locations appealing for other businesses. So even malls on the brink of extinction have a reason to smile despite this challenging season.
Whilst we are not seeing much evidence of this trend in Australia, it would be a brave investor indeed to predict that the same need to re-purpose won't be seen here in the next decade.
Researcher and Staff Writer
Emmanuel Juma 
 & 
Tim Shelton