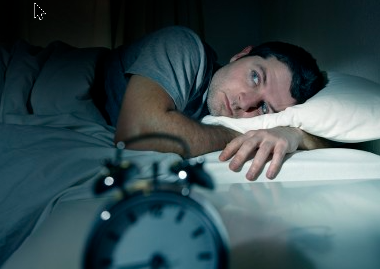 As Amazon and the eCommerce world at large continue to gather speed worldwide, its impact on the lives of online non-Amazon retailers is getting hard to miss.
To dissect this change, eCommerce consultants Chris McCabe and Leah McHugh sat down with Moira Weigel, a faculty associate at the Harvard law school and a researcher at Data & Society. Data & Society is an institute that researches the technological impact on people's lives. They are now handling an Amazon seller research to reveal more effects of Amazon on society.
Sellers' anxieties
Having worked at Amazon previously (before being an eCommerce consultant), Chris is aware of the anxieties, urgencies, and concerns that third-party sellers usually experience when transacting on this eCommerce behemoth.
"Who's suspending me? Who is sending me this warning? What does the warning mean? Who took my listings down? I just launched this product."
And the list is endless.
So far, Moira's interviews with retailers on Amazon confirm that these concerns are part of many sellers' lives. They have to constantly deal with issues around trademarks, IP complaints, black hat tactics, suspensions, arbitrary de-listings, and others.
Success stories
Of course, these issues, risks, and tasks can cause some sleepless nights. But on the positive side, the sellers say the platform has been rewarding their hard work with tremendous success.
An avalanche of orders catches them off-guard sometimes, prompting them to expand their business capacity to welcome more revenue.
Shift in operations
COVID has forced some brick-and-mortar sellers to migrate to Amazon and other eCommerce platforms. But Moira found out that many Amazon sellers are still people who got into it as a new thing.
Moira pointed out that sellers embracing Amazon must embrace new ways of doing things. The issue is that most mom-and-pop brick-and-mortar retailers seem to be finding it hard to acquire the new entrepreneurial skills and practices needed to thrive on Amazon and online.
"To be successful in this space, you have to turn yourself into a mini-Amazon in a lot of ways. You have to learn how to source data and execute data-driven decisions." Said Moira.
Lower barriers to entry but significant risks.
According to Leah, the barriers to entry in Amazon are much lower than starting everything from scratch. Also, growth potential is attractive.
"On Amazon, you can suddenly start dealing with millions of dollars in revenue. This is something which rarely happens in a regular business, until maybe after five or so years."
But she stresses that Amazon comes with its own risks- while you can move to a new physical store if your current landlord raises rent or kicks you out, things are different on Amazon.
"Amazon can kick you out and keep your money plus inventory. As if that's not enough, you cannot find another Amazon," said Leah.
Sellers hiding from unnecessary limelight.
Amidst success stories, most non-Amazon retailers on the platform don't like drawing attention to themselves. Yes, they desire to protect their success secrets and revenue from the competition. But Chris realized something more sinister that causes sellers to shy away from unnecessary spotlights.
He says that sellers must deal with abuse reporting cases, where competitors "can learn about you and report any issue with your product such as bad quality."
So, sellers fear sharing finer details about their businesses and products on Amazon unless they get to know you personally and build trust.
Wrap Up
Amazon has presented millions of small business owners a chance to compete with major brands and that is good for the consumer, and it can be a wild ride for the merchant. As the platform is often driven by arbitrary algorithmic behaviour it is open to abuse by bad actors and the threat to your business or brand is always there. So, Amazon may be good for your bank account but not always be good for the seller's state of mind.
​
Tim Shelton (Senior Partner) with E. Juma (Staff Researcher)