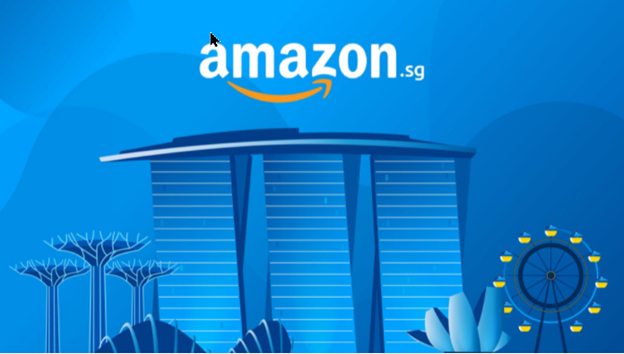 In August 2021, the eCommerce behemoth Amazon launched its Intellectual Property (IP) Accelerator in Singapore. It plans to avail the IP Accelerator to sellers on the platform.
The IP Accelerator will link SMEs to a network of Singaporean lawyers and law firms specializing in IP-related law. they include Viering, Ella Cheong LLC, Tan Peng Chin LLC, Francine Tan Law Corporate, and Jentschura & Partner. The Taiwan News reported that as of August 2021, more than 500,000 brands have already registered for the IP Accelerator.
Brand Will Better Protect Themselves
While launching the program, Amazon revealed that this move will help brands "obtain trademarks, protect their brands and tackle infringing goods both in the Amazon's stores and the broader marketplace."
The sellers can not only report suspected infringement but also enjoy greater influence over merchandise details displayed on the platform's product details pages. That way, buyers can make informed and confident buying decisions.
Brands will no longer have to contend with the time-consuming and daunting task of filing for IP protection. All that task will be left in the hands of professional law firms.
According to Amazon, the partner brands will not pay any fee when using the IP Accelerator. Instead, the brands will pay work-related charges directly to the law companies at pre-negotiated and reduced rates.
The IP Accelerator will also allow sellers to access Amazon's brand protection tools. That will help the brand to protect itself and its IP even before the official registration of its trademark.
According to Bernard Tay, Amazon's head of global selling for South-East Asia, businesses need to secure their IP rights, especially if they're planning to expand globally. He notes that a secured IP "can set them up for long-term growth."
IP Accelerator Program is Expanding
First rolled out in 2019 in the United States, IP Accelerator has expanded to Europe, Japan, Canada, Mexico, India, and Singapore. So far, more than 7,000 trademark requests have been forwarded to trademark offices.
The offices include the UK Intellectual Property Office, the US Patent and Trademark Office, the European Union Intellectual Property Office, the Japan Patent Office, the Canadian Intellectual Property Office, the India Trade Marks Registry, and the Instituto Mexicano de la Propiedad Industrial.
Brands that wish to participate in IP Accelerator can start from here.
Tim Shelton is a senior Partner with machete.systems with staff researcher E. Juma