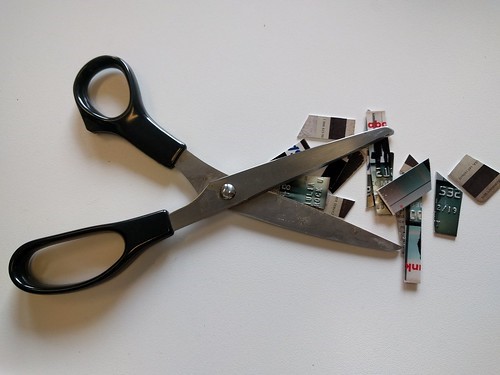 Amazon has extended its battle against Visa in Australia. The online giant introduced a surcharge on Visa transactions and disclosed that it's providing an incentive for buyers to abandon their Visa credit cards.
Gift Cards
On September 1, an Amazon spokesman said that starting November 1, Visa transactions in Australia will be attracting a half-percent surcharge. And if the buyers dump their Visa cards and use other alternatives as "default payment method," they'll get an AU$20 gift card. The giant offered SG$30 gift card in Singapore.
In a statement that echoed Amazon's comment following the surcharge in Singapore, the spokesman had this to say: "With the rapidly changing payments landscape around the world, we anticipate a future that is less card-centric in the coming years. And we will continue innovating on behalf of customers to add and promote faster, cheaper, and more inclusive payment options to our stores across the globe."
More Pressure on Visa Cards
Amazon's action of surcharging Visa payments suggests the juggernaut intends to push Visa out of its world. Meanwhile, a significant number of financially-able fintech start-ups are embracing new payment processing methods. These combined forces are a formidable threat to Visa, banks, and other legacy payments firms (that traditionally provide credit cards).
In its statement, Amazon reiterated its complaint about the Visa cards' expenses. "These costs should be going down over time with innovation and technological advancements, which allows merchants to reinvest savings into low prices and shopping enhancements for customers. Yet, despite these advancements, some cards' cost of payments continue to stay high or even rise."
Amazon doesn't want its buyers to have to contend with the surcharge. As proof of this commitment, it offers a $20 gift card. The eCommerce company said Visa's high payments' cost spurred the extension of the surcharge to Australia (after Singapore) and suggested the move might continue to other countries.
"These are the first countries we've decided to make changes in, but this is a global issue, and it is not isolated to Australia and Singapore," the spokesman said.
The company has scheduled the half-percent surcharge to go into effect on September 15 in Singapore.
For years, merchants have complained that the charges they pay to process debit and credit cards are high. Amazon's move to surcharge the card may motivate more companies to join the bandwagon.
The company's surcharge is a second blow to Visa this year. Earlier we witnessed U.S regulators and lawmakers increasing pressure on the card companies to reduce their fees. The pushback forced Mastercard and Visa to postpone a scheduled increase in charges for the second year in a row.
Will the Surcharge's Effect Be Significant?
A Baird Equity Research report predicts that the effects of surcharging won't be that impactful. "Surcharging has been allowed in many countries for years and hasn't really gained a ton of traction, so we aren't sure that it will get much traction now either," the September 2 report stated.
But now that Amazon, a leading eCommerce company, is taking that route, things may begin to change for Visa and other card payment companies if they don't read the signs of that change.
Tim Shelton is a senior partner with machete.systems with staff researcher E. Juma