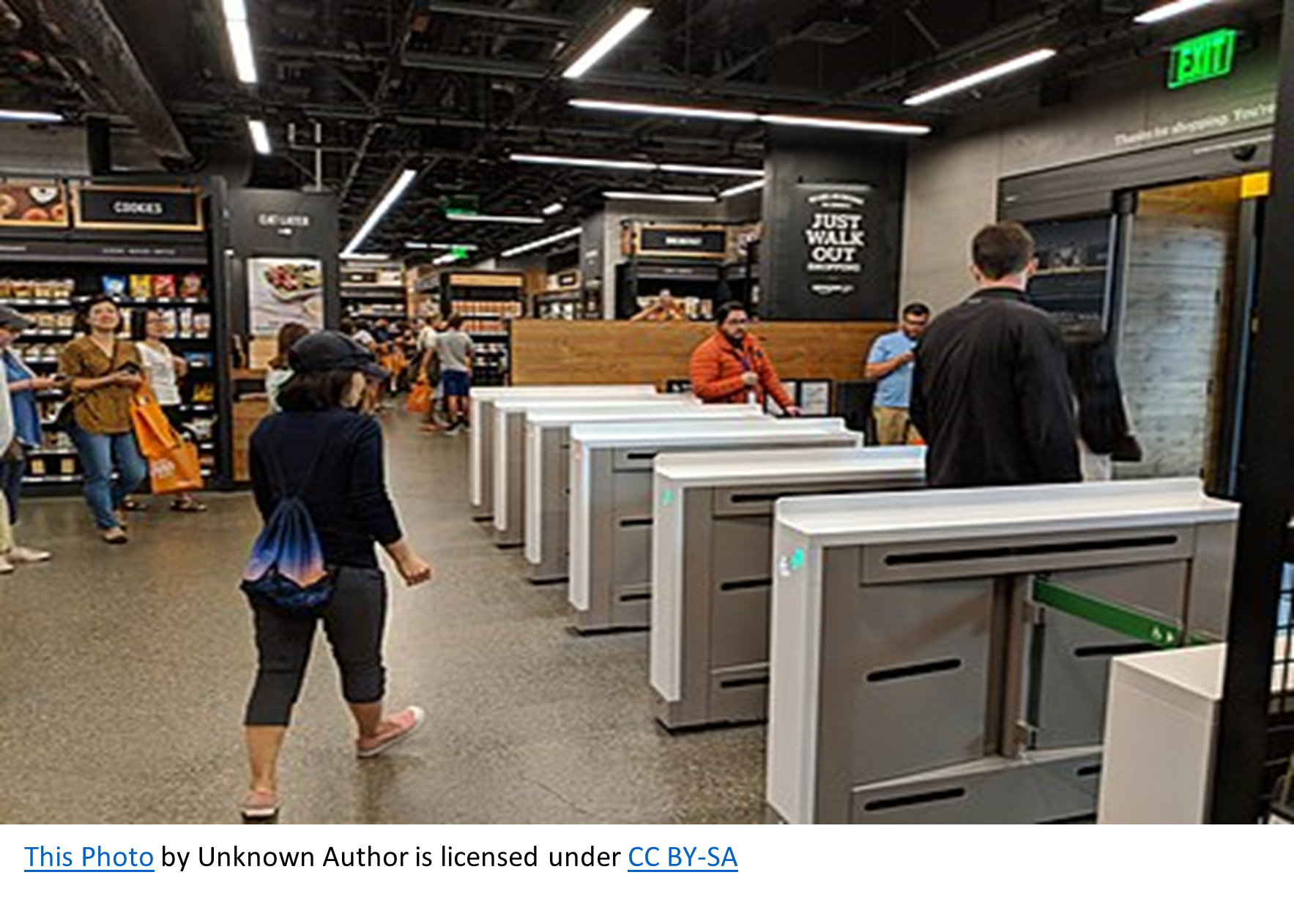 Amazon store management just got very interesting. The e-commerce giant is developing a new Point-of-Sale software that would be sold to small businesses. Insider reported that the product would put the company in rivalry with Canada's Shopify, U.S. giant PayPal, and Square, all of which offer POS.
Amazon is working on the POS system under Project Santos. The product would connect to Amazon services like Flex, Prime, and One payment technology (that scans customers' palms).
The company currently has its own point-of-sale system at Amazon Books, Amazon Fresh, and other stores. This product enables Amazon to provide promotions such as Prime discounts when consumers pay for their items.
The new POS will have Amazon checkout features and give businesses analytics and inventory to facilitate online and in-store transactions.
"This will allow our small business (SMB) customers to unify their online and offline channel management, including inventory. Apart from offering Amazon One for contactless recognition and payment, it'll offer a customizable loyalty program that can utilize Prime benefits," Amazon stated in the document.
Services like Shopify attract sellers who desire DTC capability but with "off-the-shelf" pricing. That's possibly one reason why Amazon is developing this new POS system to entice these small-business enterprises to its e-commerce platform.
Furthermore, the move enhances the company's strategy which is striving to go beyond just putting up an array of physical stores.
The company's in-house point-of-sale system is developed in the cloud, so businesses relying on the internet can be affected in case of connectivity issues.
The new POS product may include BOPIS (Buy Online Pickup in Store) features.
The Santos group is developing this POS software with the teams that work on the One palm-scanning and Amazon Go cashier-less technologies.
This new POS software will spur competition between Amazon and payment-processing firms that provide their own POS solutions, such as Shopify, Fiserv's Clover, PayPal, and Square.  Grand View Research revealed that in 2020, the worldwide POS system market was worth $9.26 billion. The researchers predict that the figure will hit $19.56 billion by 2028.
"We believe this offering lets Amazon do the heavy lifting of order placement and fulfilment at a rate that is more affordable than other competitors, thus allowing SMBs to focus on their product development and growth," said Amazon.
After debuting its One payment technology in Seattle last year, Amazon took it to New York City in May 2021.
At the same time, the company is expanding its cashier-less technology. Next year, two new Whole Foods supermarkets in the United States will begin to use this innovation.
One store is in Sherman Oaks, California, and the other in Washington, D.C. They'll have the typical Whole Foods such as organic vegetables, fresh-squeezed orange juice, and seafood.
The good news is that the One payment technology won't take away jobs. According to the company, it'll still recruit the same number of employees for the supermarkets that it usually would. But their roles will change: Rather than standing behind a register, they'll now be assisting customers at the counters or in the aisles.
Tim Shelton is with machete.systems. Providing best in class Amazon Account Management Services.