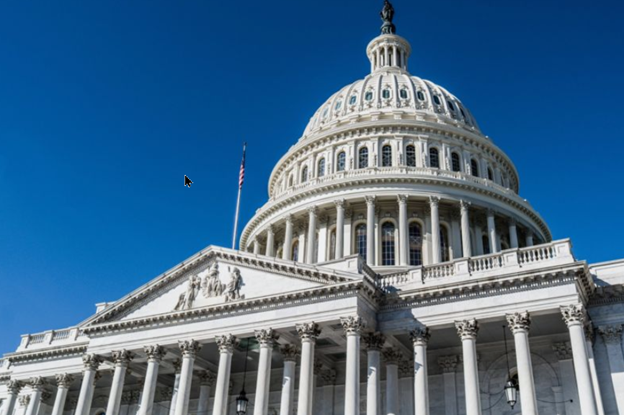 Five U.S. House Judiciary Committee members accused Amazon's top executives of either lying to Congress or misleading it about their business practices.
In a letter addressed to the behemoth's CEO, Andy Jassy, the lawmakers says that the committee is considering "whether a referral of this matter to the Department of Justice for criminal investigation is appropriate."
This comes after a Reuters report revealed that Amazon India had copied third-party items and rigged its search results to increase its own products' revenue. The e-commerce giant had denied engaging in these practices.
According to the lawmakers, "credible reports" by Reuters and other news channels "directly contradicts the sworn testimony and representations of Amazon's top executives- including former CEO Jeffrey Bezos."
They stated that Reuter's findings confirm that the giant's leaders either misled or lied to the Congress, an act that violates federal criminal law.
In response, an Amazon spokesperson said that the company did not mislead the committee.  According to the spokesperson, the company was seeking to correct the inaccurate media reporting.
"As we have previously stated, we have an internal policy that goes beyond that of any other retailer's policy that we're aware of. This policy prohibits the use of individual seller data to develop Amazon private label products. We investigate any allegations that this policy may have been violated and take appropriate action," the spokesperson stated.
Since 2019, the committee has been conducting investigations in unscrupulous business practices of major online markets such as Amazon.
Last year, in sworn testimony before the committee, Jeff Bezos stated that Amazon prohibits its workers from using data on third-party merchants to boost the company's own private-label products. The same year saw Nate Sutton, Amazon's associate general counsel, testifying that Amazon does not alter search results or create its own branded products using such data.
"The Amazon platform's algorithms are optimized to predict what customers want to buy regardless of the seller," Sutton said.
The lawmakers want Amazon CEO to give evidence to corroborate the giant's prior statements and testimonies. Their letter states that it is a criminal offence to make false statements in response to a congressional investigation knowingly.
Andy Jassy has until November 1 to give a sworn response to clarify how the company uses other sellers' data and rig search results to unfavourably promote its products. The CEO must also supply copies of all documents that Reuters mentioned in their October 13 investigation.
According to the Reuters investigation and Amazon business experts, several internal Amazon documents in India revealed a formal, clandestine policy of altering search results to boost its own merchandise and copying third-party sellers' items. The news outlet found out that at least two senior Amazon executives had reviewed the documents.
Consumer groups, regulators, and lawmakers have expressed concerns that Big Tech companies enjoy excess power and engage in unfair business practices that hurt other businesses.
Machete Systems Pty Ltd Jan 2022 (www.machete.systems)
Solve your Amazon problems today. Our Amazon business experts are ready to provide you with professional seller central management services. Get in touch now!